H2 Maths Tuition
Enrolment for 2019 has started
Our established program for H2 Maths has consistently achieved 90% A or at least 2 grade improvement at the GCE 'A' Level.
Students will be group into classes by their pace of learning and lectures will be delivered in the clearest and efficient manner by one of the best tutors in the industry.
The revision will be conducted in various formats such as a summary of critical concepts through examples, short assessment tests and class quiz etc. This allowed our experience tutor to engage the class in a  two-way communication and at the same time to ensure information can be absorbed and retain in many different ways.
The program includes a focus on advance problem-solving technique that is essential for the GCE A-Level and building up the fundamentals of mathematics for the weaker students.
Consultations will be available to ensure that students can grasp the concept in the most efficient manner.
Bugis Branch:
420 North Bridge Road #03-06 North Bridge Centre Singapore 188727
Yishun Branch:
Blk 101 Yishun Ave 5 #02-95 Singapore 76010
Woodlands Branch:
Alternate Location. Mr Anthony's Home for JC Level. Full address will be given upon confirmation of attendance.
For 1 on 1 Tuition availability, please enquire from our Coaching Page.
Hear What Our Students Are Saying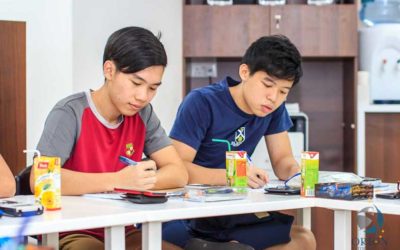 After struggling with H2 Mathematics in my JC1 year, I was introduced by a friend to William's classes. At the start, William would focus on getting the fundamentals straight, building a strong foundation. This is often overlooked by schools which would focus on...
read more
Register Your Interest Below
Location
Bugis Branch: 420 North Bridge Road, #03-06 North Bridge Center Singapore 188727
Yishun Branch: Blk 101 Yishun Ave 5 #02-95 Singapore 760101