H1 Maths Tuition
2021 JC2 Revision Classes Commence from Nov 2020.
2021 JC1 Regular Classes Commence from Jan 2021.
Our established program for H1 Maths has consistently achieved 90% A or at least a 2-grade improvement at the GCE 'A' Level.
The lessons will be customized to the different learning pace of H1 students (e.g. focus on building the fundamentals for students with no O-Level Additional Maths knowledge).
These lessons will be delivered in the clearest and most efficient manner by one of the best tutors in the industry.
Due to the very different learning pace for H1 Maths students, the average class size is smaller (about 5 students per group). Fewer classes are available for H1 Maths and thus vacancies for H1 Maths are very limited.
Toa Payoh Branch::
Blk 190 Lor 6 Toa Payoh Central, #04-508A Singapore 310190 
Yishun Branch:
Blk 101 Yishun Ave 5 #02-95 Singapore 76010
For 1-on-1 Tuition availability, please enquire from our Coaching Page.
Beyond class consultation
Our tutor regularly takes the initiative to clarify doubts.
Regular assessments
Advanced/efficient solving techniques based on students' weaknesses.
Hear What Our Students Are Saying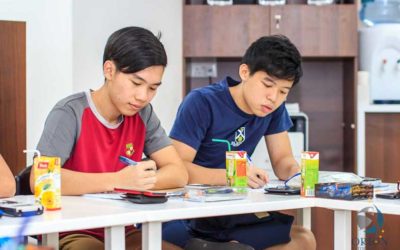 After struggling with H2 Mathematics in my JC1 year, I was introduced by a friend to William's classes. At the start, William would focus on getting the fundamentals straight, building a strong foundation. This is often overlooked by schools which would focus on...
read more
Not sure if our program will be the right fit for you?
Register Your Interest Below