H2 Chemistry Tuition
Enrolment for 2020 Classes has started
Challenging topics (eg. Electrolysis, transition chemistry, equilibria) which students commonly are weaker in, will be further elaborated to make it easier for students to grasp the difficult concepts.
JC1 Classes will only commence from Jan 2020.
Individual topics will be covered in detail with notes provided. 
Additional hands-on practice questions are given for each lesson to test students' applications of concepts covered.
Revision lessons will be carried out periodically with a summary so that students could recall the concepts taught, and for their exam/ tests preparation.
Interlink between chapters for instance in Organic Chemistry chapters will be illustrated and explained to the students for them to apply the concepts across topics.
Yishun Branch:
Blk 101 Yishun Ave 5 #02-95 Singapore 76010
For 1 on 1 Tuition availability, please enquire from our Coaching Page.
Beyond class consultation
Our tutor always take the initiative to check regularly with student they have any doubt wish to clarify.
Regular assessments
Impart advance/efficient solving technique based on student weakness.
Hear What Our Students Are Saying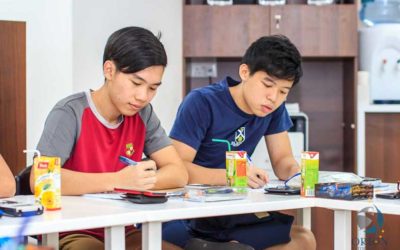 After struggling with H2 Mathematics in my JC1 year, I was introduced by a friend to William's classes. At the start, William would focus on getting the fundamentals straight, building a strong foundation. This is often overlooked by schools which would focus on...
read more
Not sure if our program will be the right fit for you?
Register Your Interest Below