40 Hours H2 Maths Intensive Program
Limited Vacancies
We are only enrolling 5 Students to be part of our
intensive maths revision program
See Revision Schedule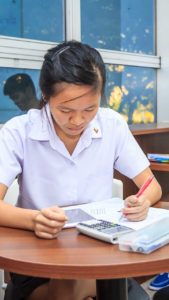 What Sets Our Program Apart from others.
The more tangible thing that our centre offer is more time and support allocated to each student. That is only possible because we limit the number of enrolment (only 5 vacancies for the revision 2019 program). With no such limitation placed, the time for each student. Kind of a simple logic. 
Also a good well spread revision timeline over weeks instead of a few days like marathon, where the effectiveness will be limited. 
Be part of our Intensive Program
What To Expect During Your Intensive Revision
Concept Revision
Approximately 22 hours of Intensive Content Revision in 10 sessions. Lessons will be conducted together with our existing students.
Consultation / Guided Revision
You will get at least 18 hours of scheduled consultation time to answer any queries you may have.
Whatsapp
We will be glad to offer assistance beyond lesson time. Just ask kindly if you need help, we have never turn our students away.
Limited Vacancies
We are only enrolling 5 students, so that each and every one of you will get the attention you need.
Only for those who genuinely need help
Intensive Program Schedule
On the 4th and 6th Nov, students who are weaker should just stay at the center and study. I will be there until we have clear all the questions. I will send you home or arrange transport for you if it is too late.

Preparation paper for paper 2 pure maths will be sent on the 5th Nov. I will need some time to work out the probable question types right after the paper 1.
The total cost of the program will be $1,800.
Payment of first 50%
Since we are only opening up 5 vacancies, your enrolment into the intensive program will only be confirmed upon paying the first 50% of the couse fee. 
Payment of the next 50%
Complete the full program payment by 22th October 2019.
Let's Work towards your Success
You will get personalized attention from our tutors where they will go the extra miles to maximize your chances at the A-Level.
Bugis Branch
420 North Bridge Road, #03-06
North Bridge Center Singapore 188727
Yishun Branch
Blk 101 Yishun Ave 5 #02-95
Singapore 760101
Frequently Asked Questions
Why is the H2 Maths Intensive Revision Program vacancy so limited?
This is to ensure each student is provided with sufficient personalised attention which may be in the form of consultation, WhatsApp support or whatever it takes. Having too much students on such program will dilute our tutor time and resources which will be counter-productive.
Can I join only the lesson on the H2 Maths topic that I am weak in?
Unfortunately, no. We have very limited vacancy for the intensive program, it is only meant for student who is keen to be part of the whole program.
How does Orion H2 Maths Intensive Program compared to other centre's program?
Our centre boost an excellent track record for H2 maths at the national exam. However, we believe most reputable centre boost a comparable record too.
What really set us apart from other centres is the more tangible thing that our centre offer such as more time and effort spent allocated to each student. That is only possible because we limit the enrolment. With no limit placed on enrolment, the time and effectiveness for each student will be limited. Kind of simple logic.
Another point to note is intensive revision courses that are conducted over a short 2-3 days, the effectiveness will be compromised. Student who are genuine need help will not be able to absorb the concept at such rate.
Do I need to be concern about the H2 Maths class size?
Our regular class size on average is about 12 students. However, the more relevant question at this stage is "will the student be given enough time to clarify their doubt ?"
Yes we have to ensure all students are given enough attention and support. We have to deliver what we promised. Which is why there is a limit on the number of students enroll under such program.
Since the H2 Maths intensive program is so exclusive, will there be any disadvantage to our existing students?
Certainly no, our existing students are our priority. But at the same time, we must deliver the level of support we promised to students who enroll under the intensive program. This is why we place a stringent limit to our intensive program enrolment.
Register Your Interest Below