Pure Physics Tuition
Our classes have gone online due to COVID-19
Important Update
Physical Classes
With our strict safety implementation in place, students can now return to attend the physical lessons at our Branches.
Online (LIVE) Classes
In addition, students will have the flexibility to attend the live lesson from home. There will be a total class size limitation, i.e. limiting total number of students in (Live + Physical) class. So the tutor to student ratio remains optimal for effective and interactive learning.
Free Trial is available for selected sessions.
Following the latest O-Level syllabus outlined by the MOE, our O-Level Physics program is designed to prepare students to be familiar with all required content. Our students will emerge strong in the application of concepts to various types of examination questions.
Register your interest for 2020 classes below:
Advanced level skill sets useful to and relevant for the O-Level Pure Physics examination will also be inculcated.
Yishun Branch:
Blk 101 Yishun Ave 5 #02-95 Singapore 76010
For 1-on-1 Tuition availability, please enquire from our Coaching Page.
Beyond class consultation
Our tutor regularly takes the initiative to clarify doubts.
Regular assessments
Advanced/efficient solving techniques based on students' weaknesses.
Hear What Our Students Are Saying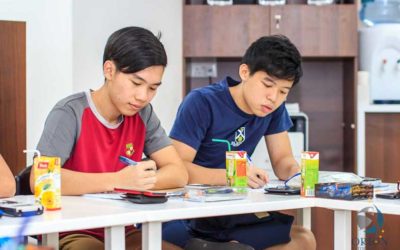 After struggling with H2 Mathematics in my JC1 year, I was introduced by a friend to William's classes. At the start, William would focus on getting the fundamentals straight, building a strong foundation. This is often overlooked by schools which would focus on...
read more
Not sure if our program will be the right fit for you?
Register Your Interest Below